Closing the competence gap in the industry
The Norwegian data center industry is currently growing tremendously and needs specialized expertise for its data centers. As a response the Tinius Olsen vocational school has launched on an online study programme that gives skilled workers this specialized data center education. "Since Green Mountain and the industry itself has been involved in developing the programmme, we know that the graduates are a perfect match for the needs of the industry." says Chief Operating Officer in Green Mountain, Truls Dishington, who recently visited the school.

Plenty of job opportunities in this growth industry
Norway has all the prerequisites for becoming a leading data center nation in Europe; 100% clean renewable energy, the lowest electricity prices in Europe, a surplus of power, a cool climate, a stable society and good framework conditions. The Norwegian government has also presented its data center strategy to support the growth of this industry.
Google recently acquired a large site for data center development in Skien and Microsoft has established two data center regions in Norway. Leading colocation players like Green Mountain are building new centers and has more than doubled their organization last year. "The global data center industry is growing fast, and the need for skilled labor will increase. In Norway, we have so far largely managed to meet the need through in-house training. With the growth we are seeing now, we will also need people who are educated externally. We're talking hundreds of new jobs over the next few years, and even more in the long term." says Dishington.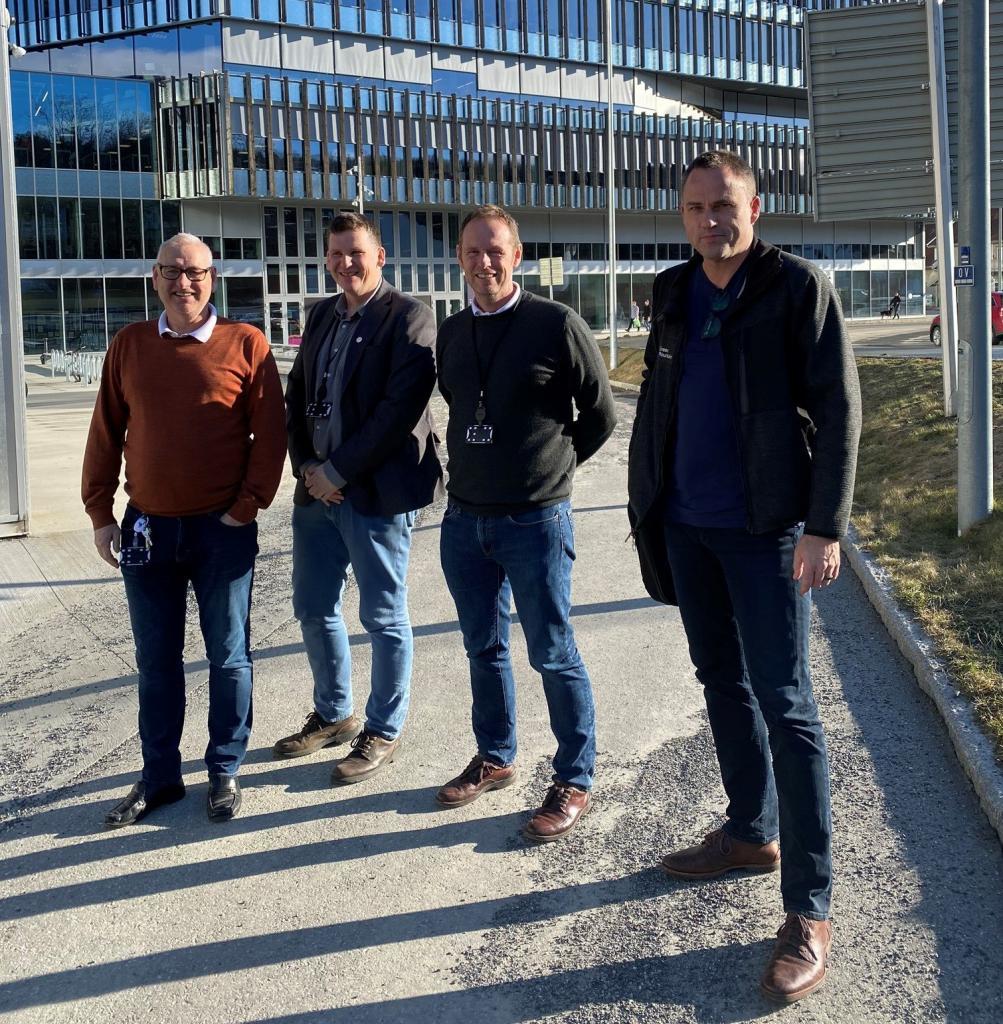 What is a data center?
There are many misconceptions about data centers and what people who work there do. Simply put, a data center is the basic infrastructure of the digital age. They house server parks and network equipment. Here, the vast amount of data we can access via the cloud is stored and processed. An operator that provides data centers as a service, such as Green Mountain, handles the physical security, power supply and cooling of the server rooms. In addition, the data center facilitates connectivity while the customers themselves choose their telecommunication supplier and controls their server equipment. In addition, the data center can offer advice, technical services and project management.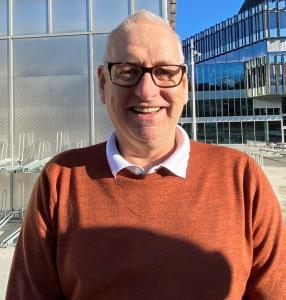 Different types of data centers
In a colocation data center, clients can choose between rack-by-rack services in a common area with other clients or they can have their own separate server rooms or cages. The larger customers can even have their own buildings at the facility. The latter are designed, built and customized specifically for the customer. On the side, we also have so-called Hyperscale data centers. This is a term used when large companies, such as Google, establishes and operates their own data centers around the world. They acquire suitable sites and are responsible for construction and operation themselves. Nevertheless, such establishments have great ripple effects on the host country as they purchase power and services and hire or outsource operations locally.
Who are appropriate candidates for a data center education?
"This new data center education is the first of its kind in Northern Europe and will provide a comprehensive understanding of how data centers operate. It is an interdisciplinary programme covering electrical, climate/energy/environment and safety." says Development Manager at Tinius Olsen vocational school, Jonny Kurt Pettersen. "We have categorized this programme in our Electro portfolio and the first half of the study involves common subjects for all electro students. In the second half we dive into the specialized data center subjects and a main project."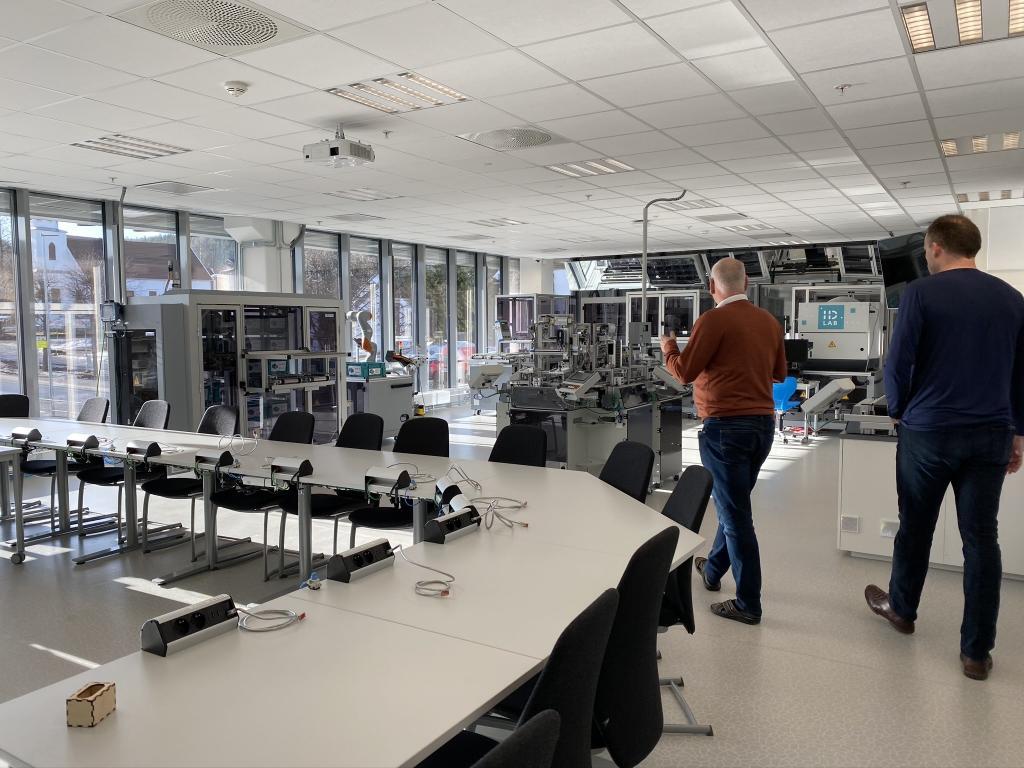 The specialization topics include Security, Process and energy and Data/networks. The entire program amounts to a total of 120 study credits. The typical student has a certificate of apprenticeship (for example in electrical/automation/cooling technology, etc.), but wants to develop more interdisciplinary. "Working in a data center is very varied, so you need to be curious beyond your own area of expertise. One day you might work on the electrical infrastructure, the next day it is mechanics, or you may have to look at the fire systems. The employees also need to be prepared to deal with unforeseen error situations that may occur. The working days are never the same." says Dishington.
As a graduate, you will typically be employed as an operation technician, operation engineer or specialist. You can also be given responsibility relating to design and project management of new building constructions or upgrades of data centers.
Supported by the industry

The data center education itself was developed in collaboration with ICT Telemark, companies in the data center industry and the vocational school. "We were given a challenge by the industry; they wanted a specialized study programme on data centers. Lack of competence was a barrier to growth for this industry." says general manager of ICT-Telemark, Torkild Follaug. "We therefore assumed the role as project manager in this joint effort to develop a curriculum that fitted well with the needs of the industry. I am very pleased that the programme was approved and realized. Now we can educate employees with the right expertise for the data center industry of the future."
Tinius Olsen is considered one of the leading vocational schools in Europe and can boast Northern Europe's largest industrial digitization lab. "We have a very strong professional environment and a long tradition of cooperation with external businesses. It is important that our graduates have the skills future employers demand." says the school's principal, Eirik Hågensen.
Do you want to know more about this programme? Visit the Tinius Olsen homepage.
The application deadline is April 15th.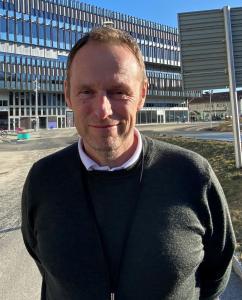 Facts about Tinius Olsen Vocational School
Established: 1968
550 students
Located in Kongsberg
Fields of study within TIP, Electrical, Computer and Building Construction
Focus on project-driven learning
Europe's largest lab for industrial digitization. This lab has all the technologies that the industry needs in terms of digitalization. This includes AR technology, RFID, MES system, Smart Storage, robots, AIV (Automatic Vehicles) + many other technologies.
The laboratory can connect to the "cloud" i.e. the data centers, and we can extract all the data that may be of interest.
A vocational education is a full-fledged alternative to college and university education and has an academic breadth equivalent to college education.