Important Data Center Competence
To operate efficient state-of-the-art colocation data centers, the number one priority for Green Mountain is to have skilled, motivated, and enthusiastic employees who are up for the task. Whether it is the operations team, project managers, service delivery, sales, management or supporting functions – they all contribute to the same goal; "Setting the green standard" in the data center industry.
Talent & Competence Development Strategy
To develop talent and data center competence you must have a strategy. In 2020, Green Mountain updated this strategy by introducing a new competence development process. This tool is used to secure Green Mountain as a professional and performance-focused data center operator. The building blocks of this process consists of:
The competence matrix
Identification of training needs
Competence documentation and review
Measures to close competence gap
Talent development
The process is used for every type of employee in Green Mountain.
Apprentice program
Green Mountain also has a special program for young talent – the apprentice program. The company is an approved apprentice host company, which means that we take in new apprentices every year for a 2,5-year period. During this period, the school and Green Mountain cooperate to give the apprentice both theoretical knowledge and practical data center skills leading up to their exam. So far, we have offered all of our apprentices regular employment in Green Mountain after their apprentice period.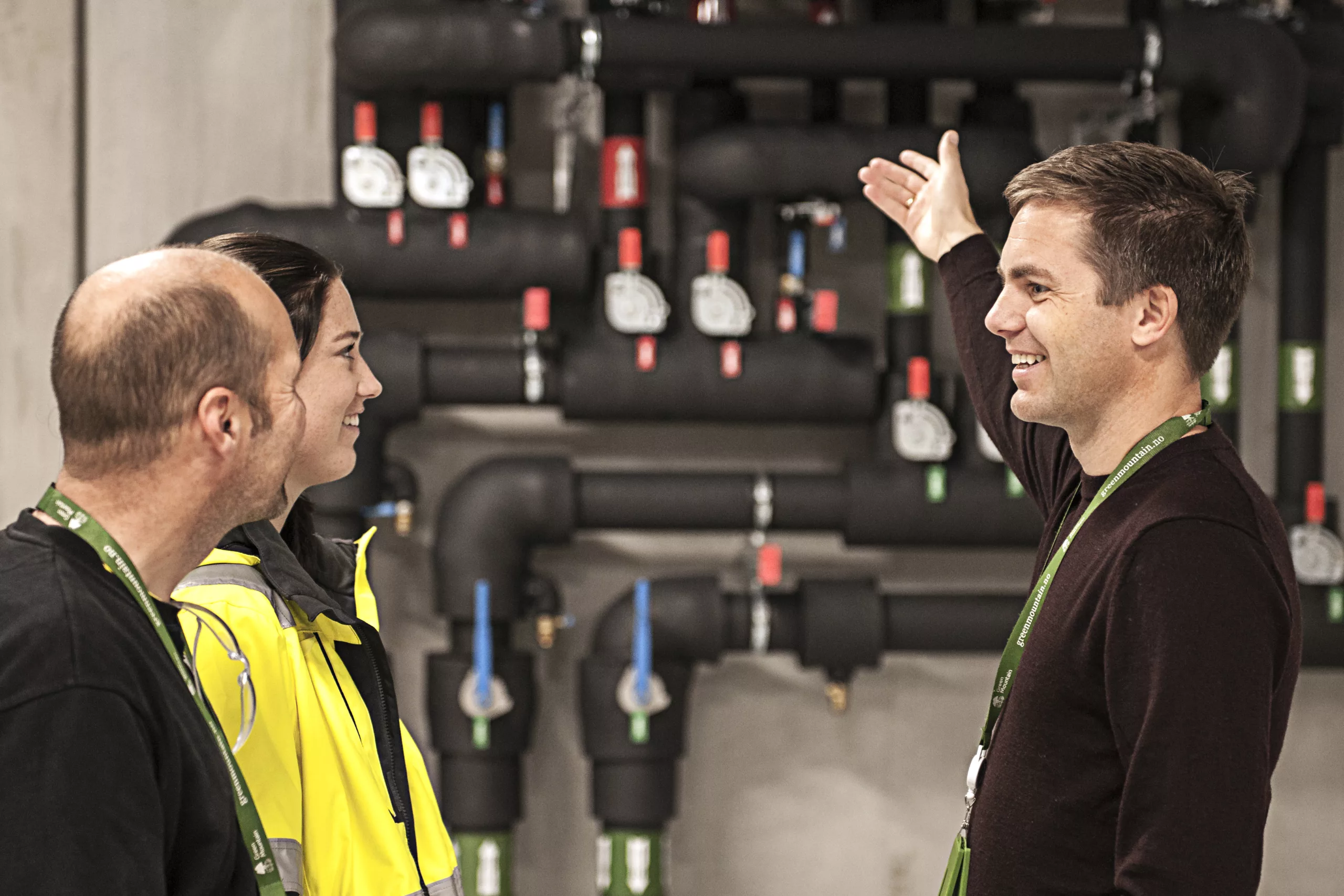 The Green Academy
To make sure all employees get the opportunity and support to develop their competence we have established "The Green Academy". This initiative incorporates all the different training- and education opportunities that Green Mountain supports. Most importantly, the main idea behind this initiative is that we are all on a "continuous learning journey". We take small steps every day and some giant leaps occasionally. The main contents of the Green Mountain Academy are listed further down on the page.
Specifically, we would like to highlight the "Operation Training Program" for all new operation employees. This program provides the new employee a comprehensive onboarding as well as an annual training plan. As a result, we see that this measure secures a solid introduction. Both to the team, the tasks and the company culture. It lays the foundation for further development.
We interviewed Bjarne Sørbø, DC Design & Operation Specialist, about this specific program. Read interview here.
The Green Academy
We take small steps every day and
some giant leaps occasionally.
Training Program & Certificate

Onboarding of new employees into our operations team. Annual training plan and mentoring program.

Cross-site internships

Gain work experience and knowledge by cross-site internships. (Sharing of experience across our data centers.)

Formal and informal training

Both formal and informal training – «every day is a training day»

Financial support

Financial support given for further education (Ex: Tinius Olsen School, master's degrees etc.)

Apprenticeship

Apprenticeship and internship for young talent within electro, automation, and mechanics. Tight collaboration with the regional public training office.

Supplier and client training

Onboarding supplier and supplier personnel (operation and build projects) & onboarding of new clients.
Latest posts with
competence