Data Center CO2 Calculator
Data centers consume a huge amount of energy and the global data center industry emits almost as much CO2 as the airline industry. In order to become more sustainable data centers should run on renewable power.
This data center CO2 calculator shows the difference in CO2 emissions and share of renewable energy used in selected European countries.
How to use the calculator:
1. Select the country where your data is currently located. (You can choose between the most frequently used locations in Northern Europe)
2. Input the estimated capacity you need in kW
3. Click "Calculate".
Energy from
renewable sources
Source: electricitymap.org
Carbon Intensity – Historical Data
How does the CO2 calculator work?
The purpose of this data center CO2 calculator is to identify how much you can save in CO2 emissions by moving your data to Norway. The calculator is based on two variables you have to input in order to calculate this: Data center location and capacity needed in kW. As locations, we have chosen the most frequently used data center hubs in Europe, the so-called FLAP-D countries, as well as one other Nordic country.
The calculator is based on the numbers from electricitymap.org where we capture live data of carbon intensity (gCO2eq/kWh) per country as well as share of renewable electricity consumption in the country. (For Norway we use the numbers for the West Coast of Norway.) Based on the CO2 intensity and the KW capacity needed we can calculate an estimated yearly carbon emission. This number will of course vary based on a specific region, type of data center, and so forth but gives you a fair indication. When comparing this to the average numbers of Norway and Green Mountain in particular*, you will receive the estimated annual CO2 savings. As we are collecting live data the results may also vary during the day and during the week.
*Norway is an integrated part of the Nordic Power System, meaning that to secure reportable carbon neutrality from our datacenters Green Mountain has secured our deliveries by certificates of origin in power purchase agreements with the grid providers. This is securing guaranteed 100 % renewable power use from our datacenters.
We have also gathered the historical Carbon Intensity data for all the countries in this calculator in the graph below it. The historical data is based on the average carbon intensity numbers per country, also collected from electrictymap.org. These numbers are updated every 6 months.
Who has made the move?
Examples of clients who have made the move to a more sustainable data center location.
Data Center for the Volkswagen Group
For the Volkswagen Group, Green Mountain built a HPC data center in only six months. The client even made this video about it: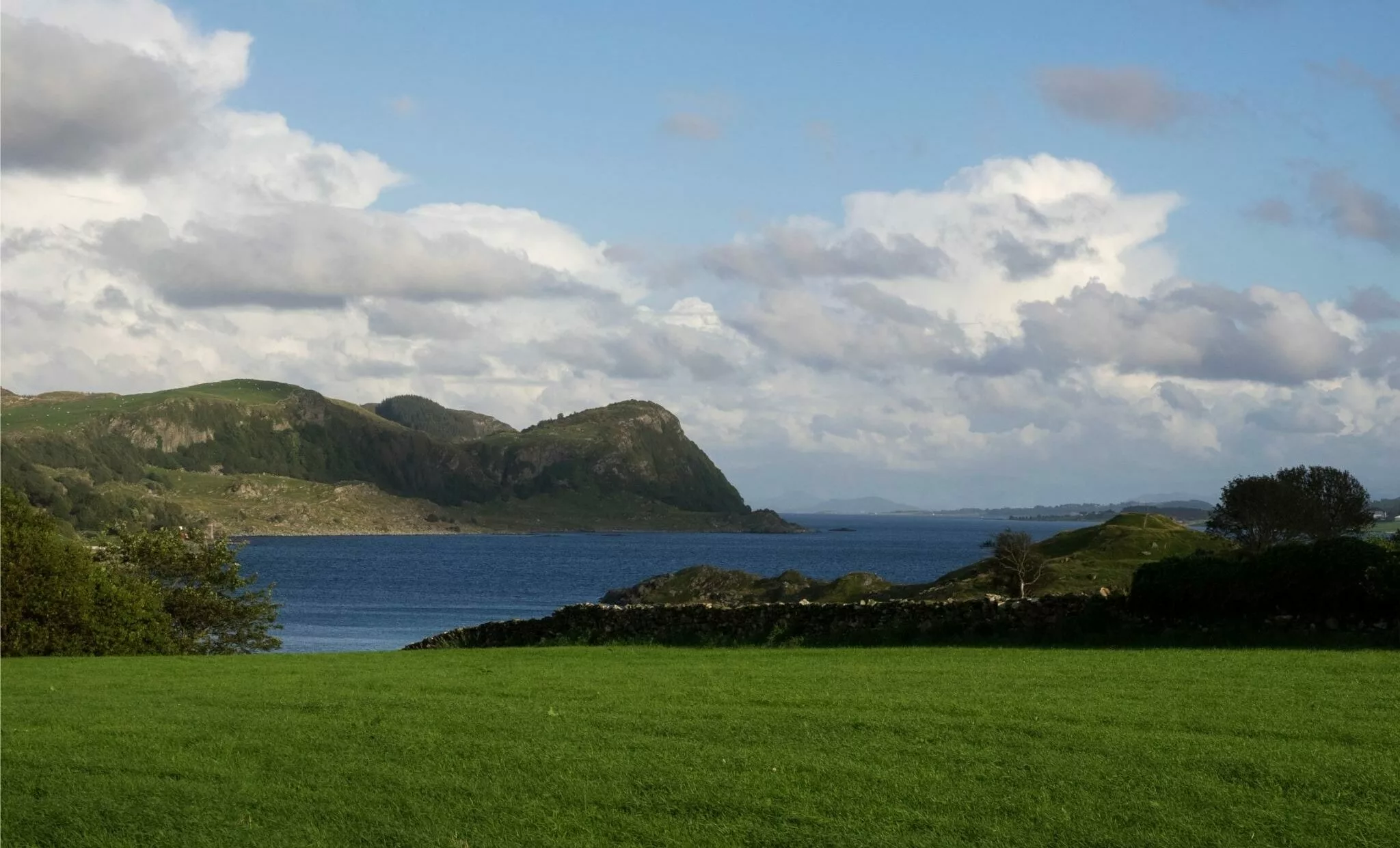 Data Center for Mastercard
Mastercard chose Green Mountain as their data center provider for the world's first real-time, cross-border bank payment system together with the P27 Nordic Payments Group. They have published an article where you can read more about this sustainable project.