Are you our next colleague?
Are you interested in a data center career? Using your skills and knowledge to build and support the digital infrastructure we all rely on? Working in a growth industry that puts sustainability in focus?
In Green Mountain we design, build and operate high-security, robust colocation data centers. The company currently operates three data centers in Norway. The first is SVG1-Rennesøy outside Stavanger and the second is RJU1-Rjukan in Telemark. The third data centre campus is outside the Norwegian capital, OSL1-Enebakk. The data centers are Tier III certified by Uptime Institute for design and facility. Existing customers include banks, energy, IT service providers, government agencies and large enterprises.
High employee satisfaction
Our annual employee survey shows that job satisfaction and involvement, management and collaboration receive top scores in the organization. Perhaps you are the next addition to our team? Below you will find our vacancies. Maybe one of them will lead to a data center career? If we currently do not have any available positions or within your field of expertise, you are welcome to send us an open application. You can also subscribe to positions in order to be notified when we publish relevant positions.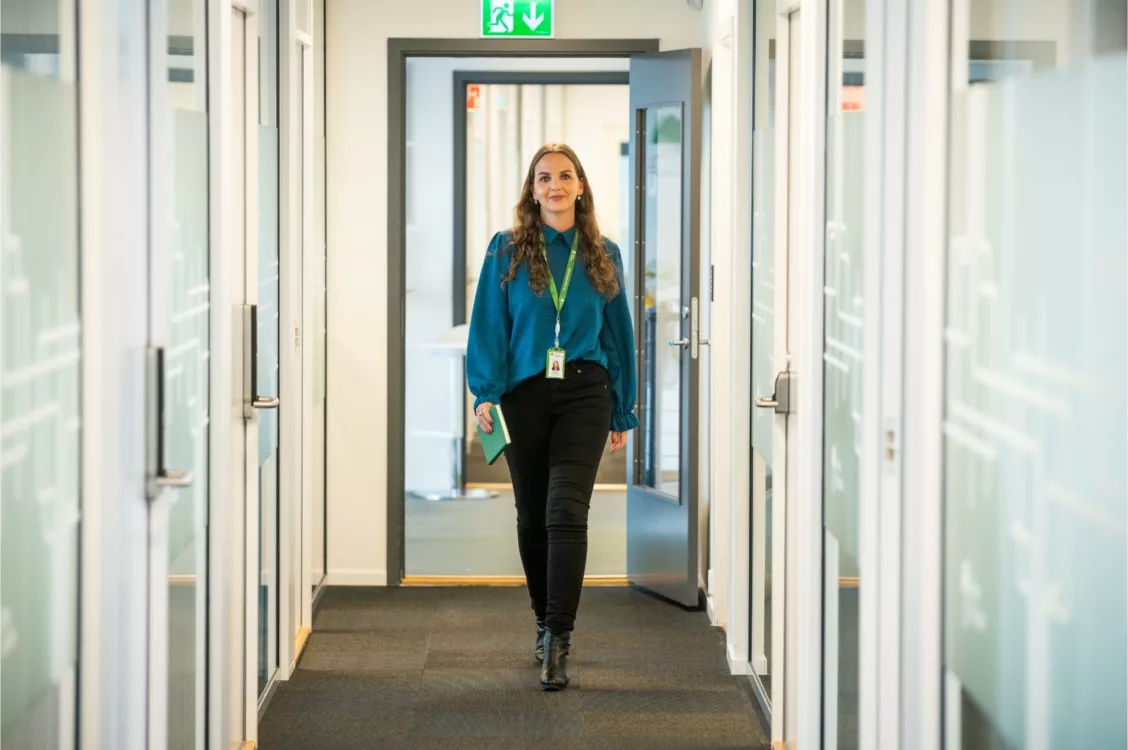 Recruitment & Attraction
To attract and recruit a well-suited new employee, we must know what qualifications and competence we need. Firstly, before any new recruitment process in Green Mountain, we specifically agree on competence requirements and key qualifications. However, we know that formal qualification does not constitute a candidate's total competence. Therefore, we also put emphasis on essential personal characteristics as well as talent and motivation to develop further. Moreover, our experience is that multidisciplinary backgrounds foster positive diversity. So, we tend to look for candidates with varied experiences and skills. In other words, we look for the best combination of qualifications, talent, and personality – without any form of age-, political- gender- or race discrimination.
Read interview with HR manager Irene Vikingstad who explains the recruitment process in more detail.
Note: The vacancy list below is in Norwegian as all our positions are located in Norway.
Our employees
We are the Green Mountain employees, the most important assets of our company.
Our core values
Customer in focus
Satisfied customers are the most important goal of our business.
Reliability and honesty
In our business, trust is one of the main keys for success. We must always be honest and reliable to gain our customer's trust.
Knowledge
It is important to know and understand both our own business as well as our customers' businesses.​ We encourage training to raise the knowledge and skills of our personnel.
Enthusiasm
Enthusiasm towards our goals and achievements is an important driver for our continued success.