We are honored and excited to be on the shortlist in three categories at this year's DCS Awards! The only Data Center Awards where the industry itself crown the winners by voting. The DCS Awards reward the product designers, manufacturers, suppliers and providers operating in data centre arena. Have a look at our entries on the voting page – Hopefully we will receive your vote?
Green Mountain nominated for the following three categories of DCS Awards 2021:
New Design/Build Data Centre Project of the Year
Firstly, the overall challenge of this project was to design, construct, and deliver to client a 2.5 MW mountain hall data centre in less than 9 months, during the Covid-19 pandemic. This data hall was built at our existing DC1-Stavanger campus.
Pandemic Impact Project of the Year
Secondly, in this entry to th DCS Awards 2021 we have exemplified how Green Mountain has become the clients' extended team during the Covid-19 pandemic.
Outstanding contribution to Sustainability and Efficiency​​​​​
Thirdly, from the inception of the company, Green Mountain has had the ambition of "Setting the green standard" in the data center industry. Above all, we incorporate environmental sustainability in all aspects of our business – in the construction of data centres, in the operation of the data centre and in the future, when decommissioning a data centre.​​​​​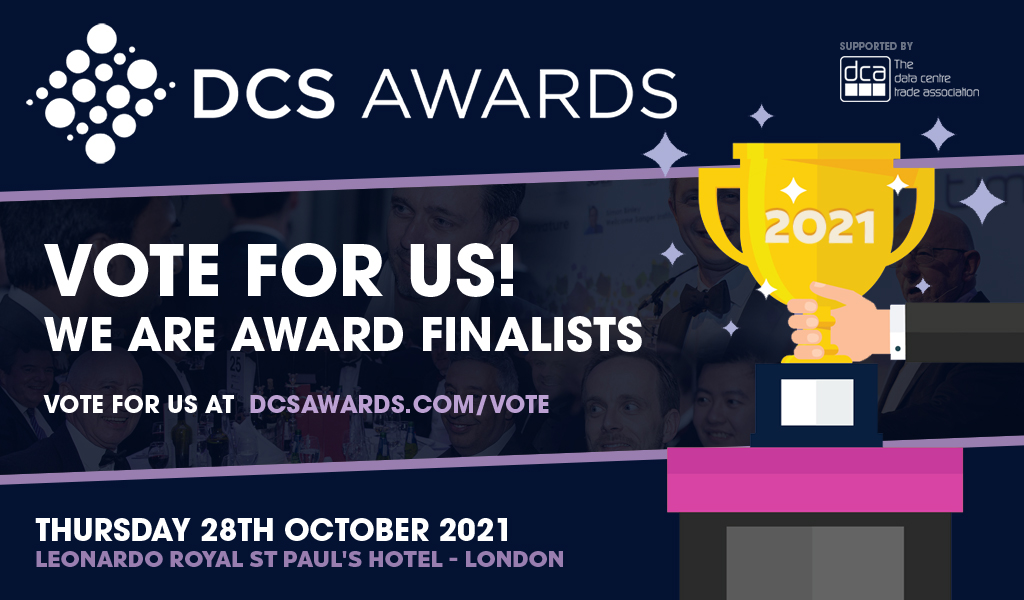 Thanks for your support! The voting closes on October 15th.