Covid-19 accelerating Green Mountain's growth & ambitious plans for data center cluster
We are almost 5 months into 2020, and what an extraordinary year it has been so far. The Covid-19 crisis has affected every part of society and business in ways I certainly did not imagined back in January. As providers of data center services, we are part of the critical infrastructure that has been truly essential during this pandemic. We have put in place measures to secure our critical operation and we are experiencing a growth in demand for our services. Here is my summary of the year so far.
Solid growth
One thing I did anticipate at the beginning of this year was a continued solid growth for Green Mountain. That prediction came true. In 2019, Green Mountain had a revenue of NOK 152 million, up from 94.5 million in 2018. This year, I expect the company's revenue to triple compared to 2018. We experience highest growth from international clients, 60% of sales come from this group. As a result, we are staffing up continuously and will hit the 50-employee mark this month. I am very pleased that we continue to grow at the pace we planned for.
Construction works moving forward
At DC1-Stavanger we have been expanding our mountain halls for new clients with on-going construction works for almost two years now. Nearly 150 people from various subcontractors have been working on site. This august we will hand over a new dedicated mountain hall to a client. Immediately after we will start a new 9-month expansion project for the same company.
We are also moving closer to the opening of our third facility, DC3-Oslo, just outside the capital. The first 4MW building is reserved entirely for one specific client. Although the covid-19 situation causes some delays in shipments etc. we are still set to open in September. The official handover to the customer will mark the end of phase one, and at the same time the start of phase two – building a colocation facility at the same site. In other words, the activity level in terms of expansion will not slow down anytime soon.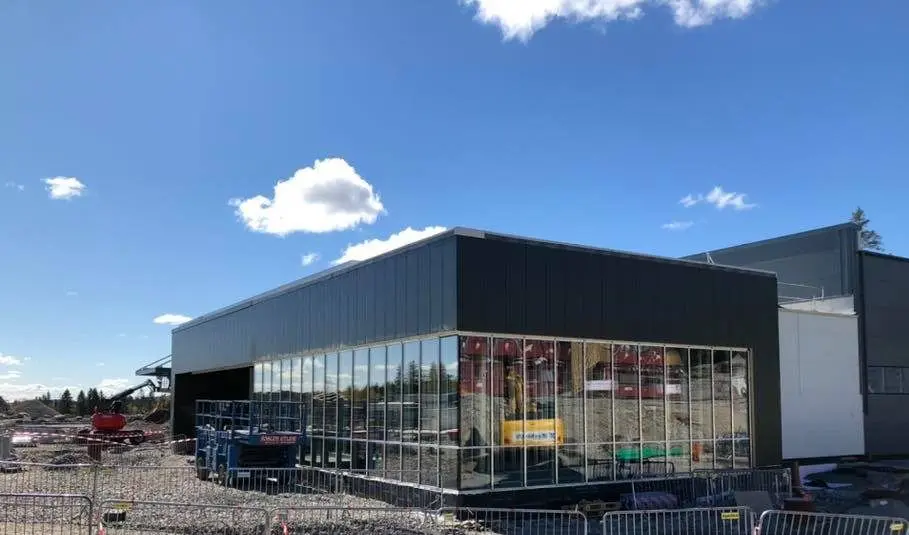 Kalberg – a new data center cluster?
Furthermore, Green Mountain is actively working to find new locations for possible growth. In my opinion, the most promising site in Norway, maybe even the Nordics, is Kalberg Valley. Here, Statnett is building Fagrafjell substation, making this area one of the strongest power hubs in the country. It will connect three different power lines, making huge amounts of renewable, stable and redundant power available for clients. Power availability is the number one criterion for a data center site. In addition, the fiber connectivity will be vastly improved by the NO-UK cable, estimated to be completed in 2021.
This area has all the prerequisites to attract international hyperscalers, colos and enterprise data centers. A data center cluster at Kalberg could easily compete with the more traditional locations in Europe. (FLAP-D) I have high hopes that Green Mountain together with Lyse, Statnett, the municipality and other players in the industry will accomplish this vision.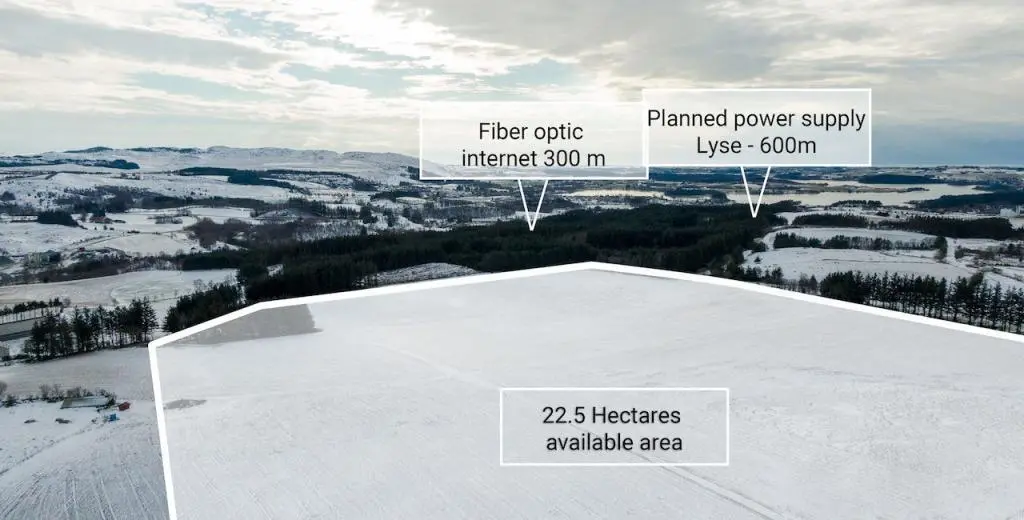 Covid-19 situation
As you understand, the Covid-19 situation has not affected Green Mountain severely. Our highest priority has been to prevent spread of infection among employees so that operations are not affected. We implemented strict measures at an early stage. This included separation of operation teams, access restrictions, heightened site security and so forth. It has proven effective. Compared to the many struggling businesses now, we are in a privileged situation. The pandemic creates increased demand for cloud services, digital learning platforms, remote work etc., all of which relies on the digital infrastructure that we are a part of.
I am very proud of the Green Mountain employees' efforts during these circumstances. I feel reassured that the company will grow even stronger as a result.

Tor Kristian Gyland
CEO, Green Mountain