Flexible Data Centre Site
DC3-Oslo
Flexible
and
future
proof data centre site in the Oslo region.
Data Centre Campus
DC3-Oslo is our newest data centre site located in Enebakk, just 20 km outside Oslo, the capital of Norway. Green Mountain has acquired a 75 000 m2 (800 000 ft2) area with line-of-sight capacity of 75 MW. The official construction of the first 4 MW building started September 1st and was completed October 2020. An international client has already signed a contract for the entire first data centre building. In summary, the site is perfectly situated in terms of power supply, infrastructure and connectivity close to Norway's most populated area. Furthermore, a colocation data centre is planned as the next step of the construction phase.
Flexible and scalable data centre site
The location is ideal for clients with specific requirements for growth. They can start with a limited footprint like singular racks in a colocation centre to support Proof-of-concept or operational concepts. Furthermore, we can support any avenue through to individual buildings or modules with no limit in regards to power capacity. We offer rapid deployment of new modules, and solutions can be designed and delivered to support "any" power density, cooling, security solutions etc.
Most importantly, with three data centres located in different geographical and climatic zones, we can offer geographic redundancy. But still leverage the advantage of integrated network infrastructure.
Want to go behind the scenes at the construction of the data center? Check out the project timeline.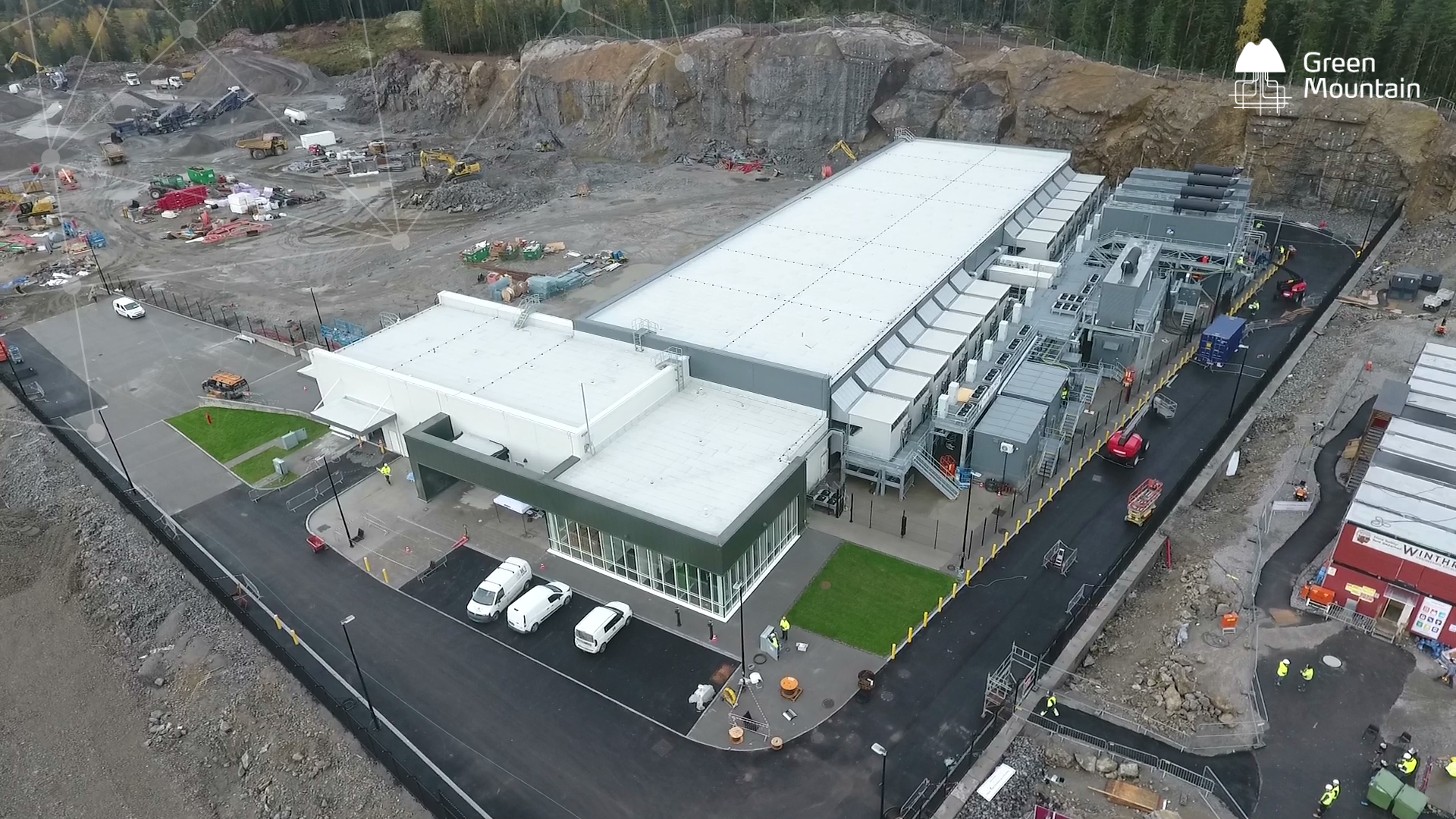 Renewable power supply and energy efficiency
The new data centre site has two independent power grid suppliers and is located in the vicinity of several hydropower plants. Therefore, we have access to enough power to secure the necessary capacity to develop the campus for the future while securing resilience and redundancy. In addition, Norway is the #1 producer of sustainable hydropower in Europe. This gives us reliable access to 100% renewable energy from a robust power grid. Moreover, Green Mountain also uses the Norwegian wet and cool climate to our advantage. As a result, we have free cooling for more than 95 % of the year. The cold and wet climate combined with our innovative cooling solutions result in an efficiency that is 25-30% better than the European average.
Connectivity
Green Mountain's DC3-Oslo data centre site in an area with several connectivity providers already present. Due to the increased need for fibre at the site, additional new capacity is being planned and built in the area. As a result, this makes the data centre site one of the most connected campuses in the region.
Green Mountain data centre sites are carrier neutral facilities. Read more about Connectivity.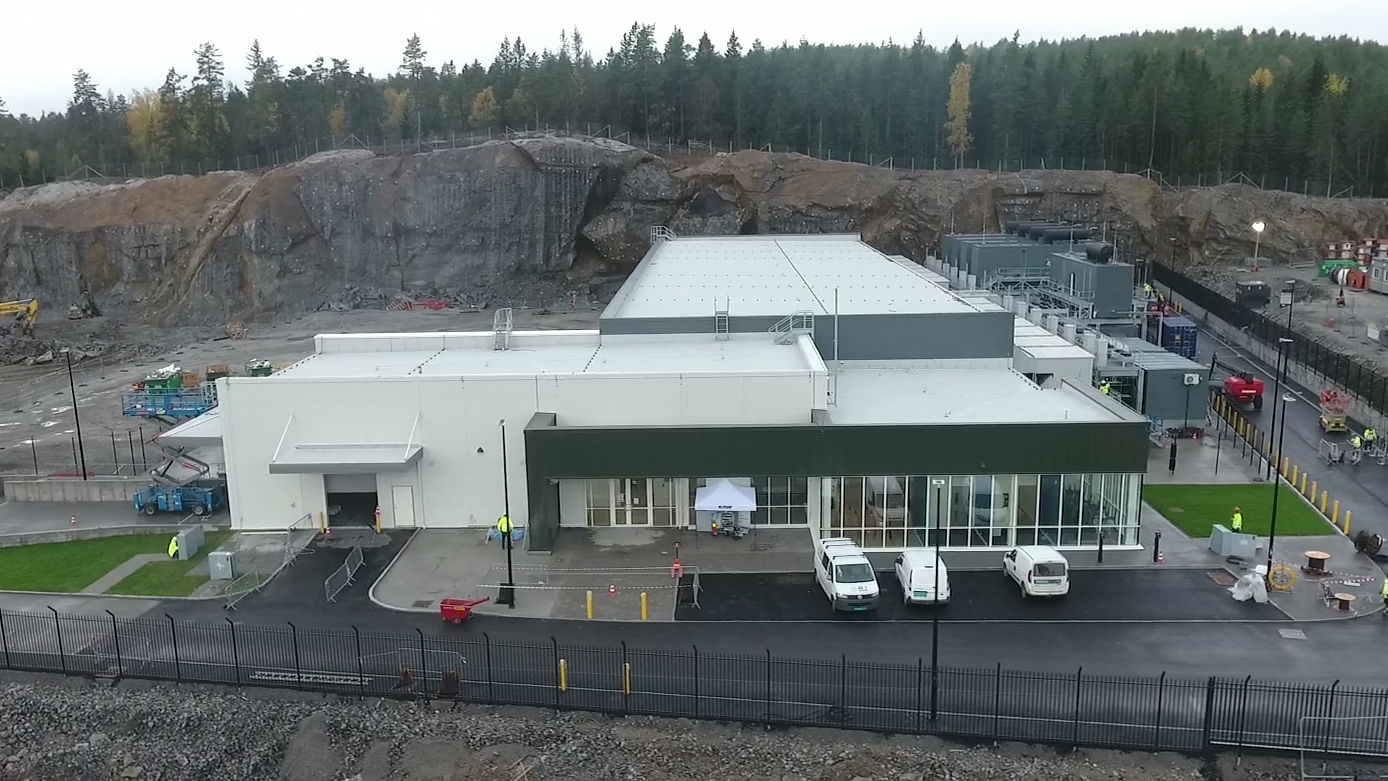 Total Space Available: 75 000 m2 / 800 000 ft2
Availablity: 100 %
Power Sources: 2
Total Power Capacity: 75 MW
Renewable Energy: 100%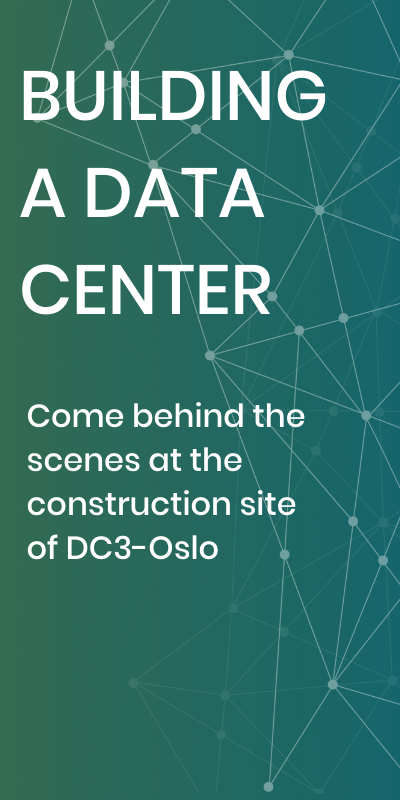 DC3-Oslo Construction Status Videos
DC3-Oslo
75000
Total Space Available
97
Reduced Power Charges by %
100
100% Renewable Energy
Would you like to know more?
Please get in touch and we will answer all your questions!