An update from the CEO
Another year has soon passed, and it is time for some reflection. For us, this year has been packed with Green Mountain highlights. Let me share some of my favourites.
Construction start of our new Data Center site outside Oslo
Green Mountain started the construction of a new data center in 2019. This strengthens our data center portfolio with a new strategic location just 20 minutes outside the capital of Norway, Oslo. With this addition we have a full portfolio covering all segments within the data center industry. The construction work started in September with an estimated build time of one year. So far, the progress has been good, and we are currently ahead of schedule.

In this phase of construction, we have completed the foundations and concrete casting and started rising the steel elements to create the frameworks of a building.  When we started in September the area was a gravel pit of stone and sand, but it now looks more like a normal construction site. We have established a new access road to the facility and the parking lot is constantly expanding due to increased activity in the project.

When it comes to recruiting, we have received a great response to our vacancy announcements. It is especially pleasing that among the numerous competent applicants we find so many from the local community. The interview process is still in progress, but we have already signed the first of many employee contracts. Initially, Green Mountain has announced 7 positions as operation technicians and a security team of 8 persons at the new facility, and I am confident that we will assemble a great team.
70% organic growth in revenue
Adding on more customers also results in an increased revenue. Green Mountain has had a growth in revenue of 70% from 2018 to 2019 and are now one of the fastest growing data center companies in Northern Europe. This growth will continue, and based on the contracts signed late this year we expect an even higher growth in 2020.
Opening Ceremony of Volkswagen Group Data Center at DC2-Telemark
June 18Th 2019 will forever be one of Green Mountain's highlights – the day we officially opened the data center we built for the Volkswagen Group at our site in Rjukan. We signed the contract with the client back in autumn 2018 and 6 months later,  in the beginning of April, we could hand over two new data halls with a total capacity og 3MW to Volkswagen. This is an achievement I am very proud of; and it was only made possible through the hard work of our employees and several local entrepreneurs.  At the official opening ceremony in June, senior representatives from the IT management of both Volkswagen and Audi were present; Mr. Mario Müller, Mr. Michael Bartsch, Mr. Guido Fischer and Mr. Harald Berg. Head of IT Integration & Service in Volkswagen, Mario Müller, statet in his speech at the opening ceremony that Volkswagen is working towards being green instead of buying themselves green with the use of power GO (guarantee of origin). The power delivered to the Volkswagen facility is supplied from two hydro power plants located a couple of hundred meters from our data center.
You can read more about this in our press release.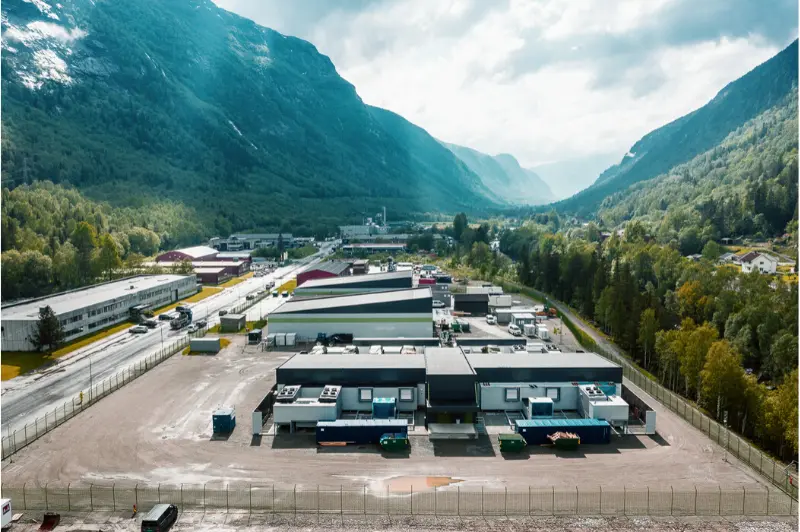 Becoming a Microsoft Express Route Partner
In September we announced that Green Mountain had been selected a Microsoft Azure ExpressRoute partner connecting at DC1-Stavanger. We were one of the first data centres in Norway to be operational with this solution which means that our clients can extend their on-premises networks into the Microsoft Azure cloud over a private connection. More and more companies deploy a hybrid cloud strategy, and this will be a great benefit for current and prospective clients who utilize Microsoft Azure cloud services. Read more in our press release.
Norway becoming more connected than ever
Going back some years, Norway's biggest obstacle as a data centre nation has been connectivity. This year, two major fibre projects will make Norway overcome this barrier. The Havfrue project is in its final stage, connecting the US to Norway at its landing station in Kristiansand, and the realization of the NO-UK cable was also recently announced. This is a 700 km subsea cable connecting the UK and Norway, landing at our DC1-Stavanger site. Estimated completion is in 2021 and will connect Norway to important digital hubs such as London, Brussels, Amsterdam and Hamburg through the Euroconnect-1 fibre ring.  These new additions will greatly improve Norway's value proposition as Europe's next big data centre location.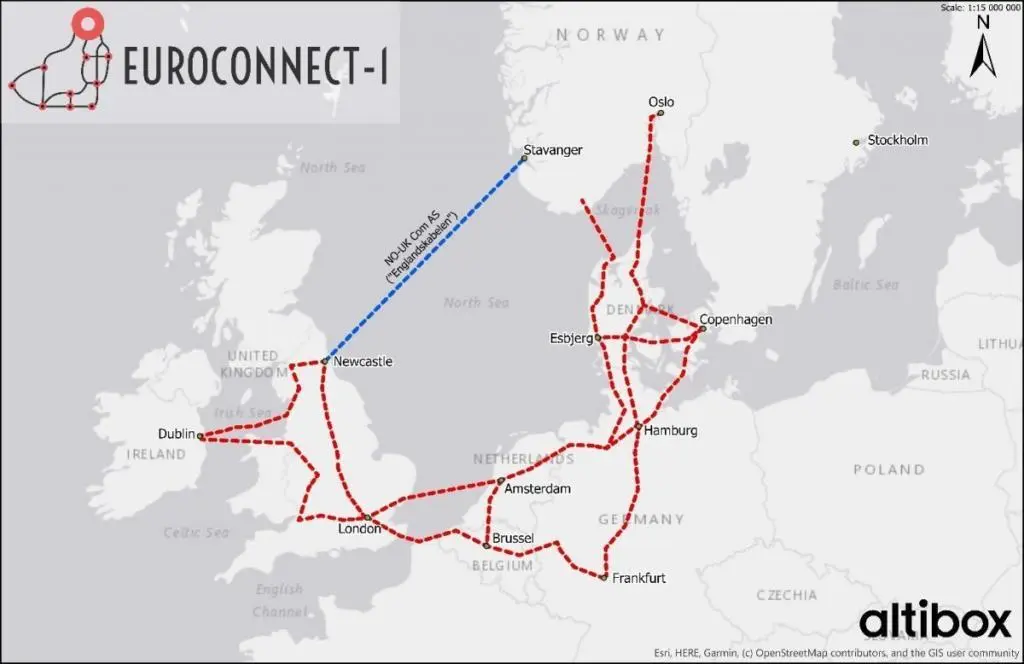 Increased number of employees by 95 %
When the number of projects and clients grow, the organization must grow as well. We have increased our staff by 95% during this year across all types of job functions and locations. I expect we will grow at the same pace next year, and I look forward to welcoming even more colleagues in 2020, which is always a Green Mountain highlight.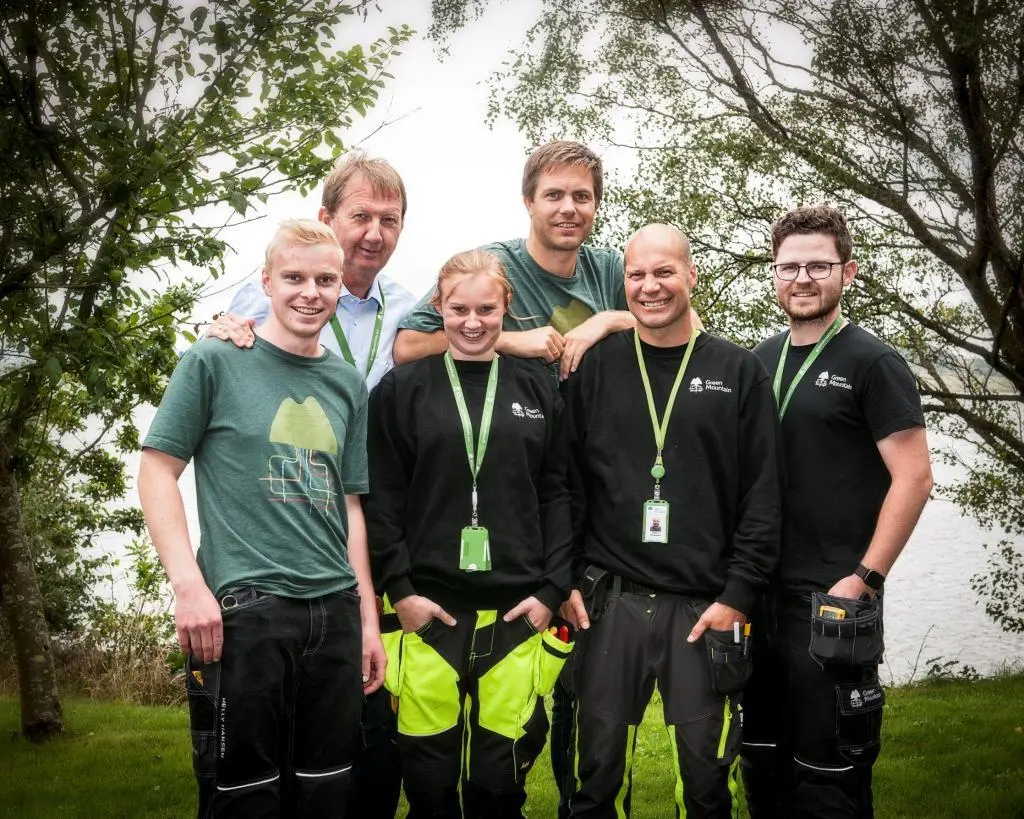 Three Colocation Awards in 2019
2019 has also been a year for recognition of great achievements. Green Mountain has been awarded no less than three "Best Co-location Data Centre" awards this year. I had the great pleasure of accepting awards at Datacloud Monaco, The Electrical Review Excellence Awards and DCS Awards 2019. My colleagues and I truly appreciate the recognition of our hard work this year.
So to conclude, this sums up the main events of 2019 and I want to thank our employees, clients and partners for making this a year to remember. I wish you all a Merry Christmas and a happy new year!