Why Veni chose Green Mountain to complete their service portfolio
As a fast-growing technology company offering their clients total solutions within IT infrastructure and operation, Veni needed a strong partner on data center services.
By partnering with Green Mountain, they can now offer their clients the quality and reliability that the market demands when it comes to data center capacity.
About the company
Veni is a technology and innovation company that was established in 2018 and located in Stavanger, Norway. They offer in-house developed industry solutions and integrated total deliveries to their clients' core processes and administration. The company has expertise in business management, project management, system development, sustainability, integration, IT infrastructure, support and operation of IT solutions. Importantly, they have a particular focus on the local business segment. Moreover, they focus on international clients who want to establish themselves in Veni's home region. Their clients come from industries like bank/finance, energy, industry, real estate, and shipping to mention a few.
The challenge
As a total supplier to their customers, Veni works closely with other suppliers of technology to ensure quality in all their deliveries. IT infrastructure is one of their core services and they therefore needed a reliable partner on data center solutions. Although many of their clients use cloud services, a large portion rely on hybrid cloud solutions and subsequently need data center capacity. Furthermore, many of their clients also require that their data should be stored locally.
The solution
Green Mountain could offer Veni the trust and reliability they needed. In addition, it was a bonus that the SVG1-Rennesøy facility was close to Veni's headquarter. "Many of our clients are based in the local region and feel reassured that their data is stored locally. In other words, they know we can access the site physically within 30 minutes if needed." COO of Veni, Petter Alfsen explains.
Today, Veni's serves are securely placed and operated inside the mountain hall facility on the west coast of Norway. It is a TierIII certified data center cooled by an award-winning fjord cooling solution.
Veni also receives detailed real-time and historical data on the key deliverables in their data room. To clarify, a dashboard gives them insights into PUE, temperature, humidity, O2-level and power consumption. Lastly, it even provides real-time insight into the cost of power and carbon footprint.
Progress / Results
With Data Center capacity from Green Mountain, Veni now offers a full portfolio of services to their clients. In addition to serving local clients they have international clients headquartered in Moscow, New York, Hong Kong and Switzerland. "Together with Green Mountain we can offer these international clients the reliability and security they need when entering the local market. To sum up, our two companies complement each other well. Moreover, I see that the Green Mountain logo is regarded as a proof of quality when it comes to colocation services.", Alfsen explains.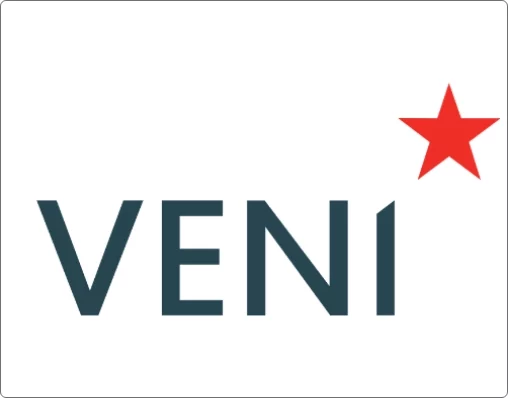 Our two companies complement each other well. I see that the Green Mountain logo is regarded as a proof of quality when it comes to colocation services.

Petter Alfsen, COO of Veni