From aviation to building Green Mountain's quality system
October 1st was a very special day at Green Mountain. For the very first time, we sent an employee off to retirement. (At the tender age of 70 that is…) Knut Erlend Haus joined the company in 2013 as employee number four. He has been a treasured colleague ever since and was the man responsible for developing our quality system. We had a chat with him on his last day of service.

The aviation background
To properly start this story, we have to go back many years. All the way back to the time when Knut Erlend Haus was the IT manager at a Helicopter company which transported thousands of people to and from offshore oil and gas installations on the Norwegian Continental Shelf. During his 22 years in this job he truly learned the importance of procedures, check lists and a risk-minimizing focus. Everyone who has worked in aviation knows that this is at the core of everything they do. He was therefore quite chocked when he moved into the IT consultancy business in the early 2000s.  "I was surprised to say the least. At that time, many companies lacked the basic understanding of IT security and quality management. I saw plenty of examples of bad practices or none at all."

With his background from aviation, working with quality systems became the core of his expertise in this industry as well. He gave advise on how to define quality within IT, how to develop procedures and control mechanism. Data centers were of course an important aspect of this. "I have experienced my share of data center downtime during my career, so I know the consequences.  Fortunately, as the industry matured and focus on quality increased, this turned to the better. In Green Mountain for instance, we have so far managed to maintain a 100% uptime. "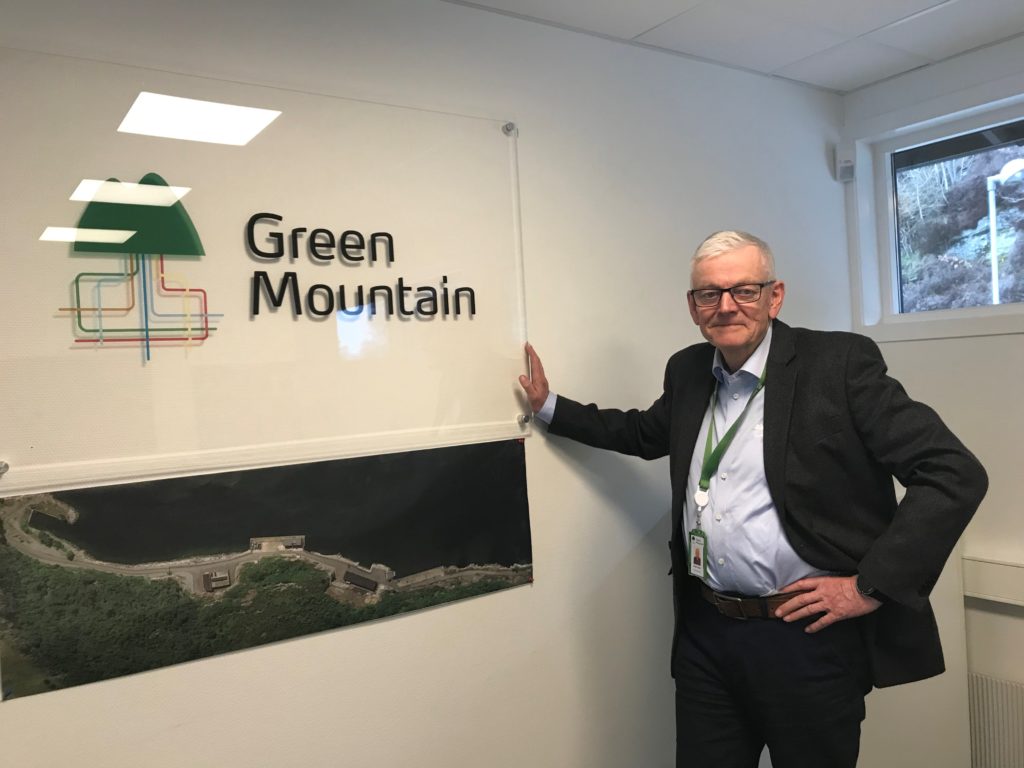 Advising Smedvig on the Green Mountain Project
So, how was it that Knut Erlend came across Green Mountain? "When I worked at Evry in 2011, I was approach by Smedvig, who was a client. They were looking at an empty NATO facility inside a mountain on an island. They wanted to investigate whether it could become a data center. I became a part of the project team exploring this opportunity, and I saw early on that the site had great potential. Especially, because of the high-security features, being built inside a mountain. It was also a great starting point for building a state-of-the-art facility with a strong quality platform. My recommendation was to start constructing the data center, then the clients would come subsequently." Knut Erlend was right, Smedvig established Green Mountain as a company and towards the end of the construction phase they signed the first clients. Among them, Norway's largest bank.
Building a quality management system
At this point, Knut Erlend was no longer involved in the project. He was actually preparing to retire early, after a long and interesting career. However, things were to turn out differently. "In 2013, I got an interesting phone call from Tor Kristian Gyland (COO og Green Mountain at that time). I knew him well as I had been his manager previously when working at Evry. He was wondering whether I would like to join the Green Mountain team as their Security and Compliance Manager. At this point, I had never envisioned I would work for Green Mountain, but I could not resist the opportunity to establish the quality system from scratch." As a result, Knut Erlend joined the company in November 2013, where his first task was to establish risk assessment processes and disaster recovery plans. Then the next steps were to get the facility ISO certified.

During these first years of operations, Knut Erlend laid the foundation of a robust quality system and established a culture for quality and security. When asked what he is most proud of in Green Mountain, he mentions exactly this culture. "I am truly proud of the culture we have created in Green Mountain. We take care of each other, and we share knowledge.  No one ever complains about paperwork or detailed check lists. They know it is crucial to keep the highest level of quality. I have always been a fan of the "management by walking around" philosophy, and that is something we have practiced in Green Mountain as well. This way, we create a short distance between employee and manager and it allows free communication of ideas as well as concerns. I think this essential to our continued success."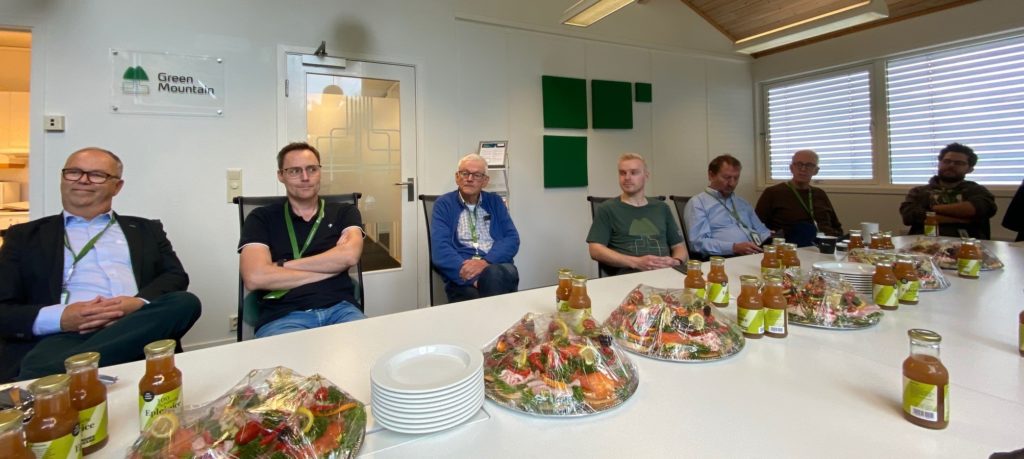 New projects for Knut Erlend Haus
Now, after 8 years in the company, it is time to say good bye. However, Knut Erlend has no plans of spending his days in a rocking chair. "As a pensioner I can devote more time to other projects that are close to my heart. I will of course help out in my son's forestry business (!), but I also find great purpose in working with people with substance abuse problems. Moreover, I am involved in a project in India, called Hillcraft. This is a unique project to support women in difficult life situations. They learn a craft, get an income and most importantly increase their self-esteem and hope for a better future."
Undoubtedly, Knut Erlend has been a great asset for Green Mountain and his colleagues. To sum up his contribution, we asked some of his colleagues to say a few words about him:

What colleagues say about Knut Erlend Haus
"As one of the first employees of Green Mountain, Knut Erlend created the foundation for the high quality of all deliveries that Green Mountain is today known for." – Thomas Løken, Chief Compliance Officer

"Knut Erlend does not only see the problem and possible solutions, but he actually implements them as well. He always follows through to the finish line! He brings with him important principles from his time in the aviation industry: process -> routines -> implementation. This is his mantra. Moreover, he always shares his knowledge and experience with others. He is enthusiastic, curious, reliable, and honest.  All which goes hand in hand with our company values." – Truls Dishington, Chief Operating Officer

"I have had the honor of working with Knut Erlend Haus for almost 20 years. Knut Erlend has been one of my most important mentors and I owe him a lot. We both knew the Green Mountain project well as advisors to Smedvig, and I am pretty certain he was involved in getting me the COO position here. So, when he retired from Evry, it was an obvious choice to hire him as our quality manager. He established our entire quality system and got us ISO certified. In the future, I hope I can still ask him for advice and he is always welcome to our site for a cup of coffee. I wish Knut Erlend the best of luck and I am truly thankful for his contribution to Green Mountain as well as to me personally".  – Tor Kristian Gyland, CEO of Green Mountain