Stavanger, Norway—December 8, 2020—The Business Intelligence Group today announced that it has awarded Green Mountain two Stratus Awards in their annual business award program. The organization sought to identify the companies, products and people that are offering unique solutions that take advantage of cloud technologies. Green Mountain was named a global leader in the following two Stratus Awards categories:
Green Company
Hosting Provider
"We focus on being the leading partner for clients in the cloud space. Offering them state-of-the-art solutions, with a highly competent team." said Green Mountain CEO, Tor Kristian Gyland. "We are honored to be recognized with Stratus Awards in these two categories. Being awarded the "Green Company" award is especially satisfying since sustainability is a part of the company's DNA. Our mission is "Setting the green standard" in the data center industry."
"Green Mountain is at the forefront of the cloud helping to drive practical innovations in the cloud." said Maria Jimenez, Chief Nominations Officer of Business Intelligence Group. "The cloud is now part of the fabric of our personal and professional lives and we are thrilled that our volunteer judges were able to help promote all of these innovative services, organizations and executives."
"I am so proud of our employees and partners for their dedication and hard work," Gyland continued. "We know that the work you are doing is transforming the world as we know it. Our technology will continue to lead the industry."

Read press release from Business Intelligence Group here.
---
About Business Intelligence Group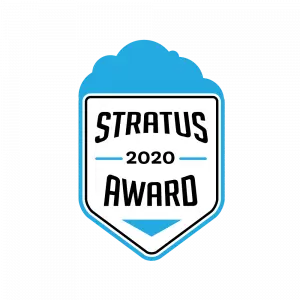 The Business Intelligence Group was founded with the mission of recognizing true talent and superior performance in the business world. Unlike other industry and business award programs, business executives—those with experience and knowledge—judge the programs. The organization's proprietary and unique scoring system selectively measures performance across multiple business domains. And then rewards those companies whose achievements stand above those of their peers.