Scale and flexibility – Exactly what Altibox needed when upgrading their entire TV platform
Sometimes customers have to scale up/down or they have to make technology shifts that affect their solutions and needs. This was the case with Altibox TV who were upgrading their entire TV platform and therefore had to rebuild their data room from scratch. As their data center provider, Green Mountain offered a flexible solution: Green Mountain built the new room and Altibox set it up with new hardware and performed the migration. And finally, they could return the old room to Green Mountain without any strict deadlines or risk of affecting their current set-up.
About the company
Altibox delivers future-oriented TV, IP telephony and Internet products over the fiber cable. The company currently has over 250 employees. It has close to 40 partners and over 700.000 subscribers. The Norwegian multi-utility company, Lyse AS, owns Altibox.
Altibox delivers a critically acclaimed TV solution and super speed internet. The solution allows 1.3 million Norwegians to watch TV, stream, surf and play games as much as they desire. In the Norwegian Business School's annual innovation index, they were recently scored as the 6th most innovative company.
Delivering stable services is extremely important and they have several data center locations to ensure geographical redundancy. They have dedicated data rooms for the TV platform. Here, for instance, the customers' recordings are stored on their servers instead of locally on the customer's decoder.
Altibox has been a Green Mountain client since 2014. Relieving themselves of DC operations and instead trust this task to a professional partner was the reason they chose Green Mountain.
They currently occupy two larger data rooms at SVG1-Rennesøy. One of them is dedicated to host their rich TV solution.
The challenge
Altibox TV has grown significantly the last few years and they continuously improve and upgrade their services. In late 2018 they saw the need for a total upgrade of their TV platform. This included the data room in which it was hosted. Both hardware and software had to be replaced. Furthermore, the capacity at their current room was at maximum limit. Consequently, they turned to Green Mountain with their challenge: Firstly, building a new data room while the current one was still in operation. Secondly, executing a smooth migration from the old to the new room. This also meant that after migration they would have to decommission the old room as it would be no need for it anymore.
The solution
When presented with the task, Green Mountain suggested the following: To build a new room from scratch close to the old one in less than 2 months. Then, Altibox could set up the new room according to their specifications and execute the migration in their own pace. After migration, they could cancel the lease of the old room. In addition, Green Mountain offered to buy some of the hardware, like containment and tap-offs, that they would no longer need.
This was a solution well-received by Altibox. Because they were uncertain of how much time it would require migrating to the new platform, it was crucial to them to have a flexible agreement.
"Installing, testing and commissioning a complete new TV platform is a major undertaking. It was essential that Altibox could migrate all customers without experiencing a drop in services. We had the flexibility of keeping the old data room online until all customers had been moved and the new platform had been proven stable. This was key to a successful and safe execution of the project." says Jarle Johnsen, Head of TV Technology at Altibox.
Progress / Results
Runar Espeland was their key contact person and he supervised the project closely. The DC1-Stavanger is a mountain hall facility that NATO formerly used as an ammunition storage. Since there is still some capacity left in the mountain halls, Green Mountain could easily extend the hall with a new 100m2 sized room. The data room was built from scratch with walls and data room flooring, extended infrastructure etc. Basically, a copy of their current room. When completed, the room was handed over to Altibox who set up their new server racks inside. When Altibox had no use of the old room we assisted in terminating it.
Furthermore, Green Mountain bought back some of the hardware, whereas the rest was recycled according to ESG standards. "What could be reused or had a sales value was sold by Altibox. Then, Green Mountain bought back equipment we could reuse in new projects. Finally, the remaining equipment was recycled." Espeland, Service Management Team Lead, explains.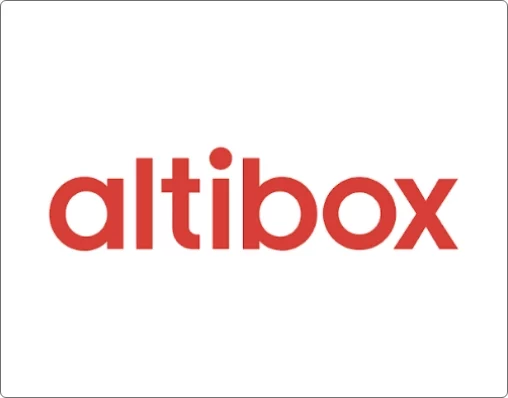 Installing, testing, and commissioning a complete new TV platform is a major undertaking, and it was essential for Altibox that all customers could be migrated without experiencing a drop in services. The flexibility to keep the old data room online until all customers had been moved and the new platform had been proven stable was key to a successful and safe execution of the project.

Jarle Johnsen, Head of TV Technology at Altibox