Why Green Mountain?
Green Mountain data centers are some of the world's greenest. Our unique location enables us to use 100% renewable hydropower to operate and cool our award-winning, high efficiency facilities, located deep inside Norwegian mountains.
How much CO2 would you save by moving your data load to Norway and Green Mountain?
Estimate your data center CO2 savings in this calculator:
How to use the calculator:
Select the country where your data is currently located. (You can choose between the most frequently used locations in Northern Europe)
Input the estimated capacity you need in kW
Click "Calculate".
Energy from
renewable sources
Source: electricitymap.org
Green Mountain Data Centers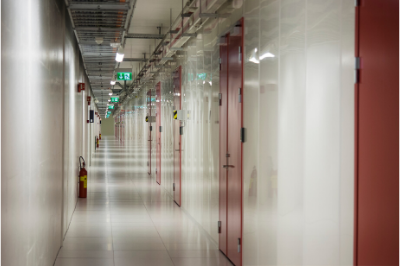 DC1-Stavanger is a unique Green Mountain data center in a former high security NATO ammunition storage facility.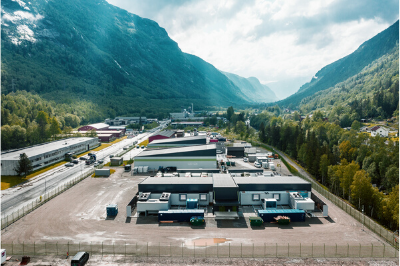 DC2-Telemark is being built in phases on a 'brown field' site with a 35MW supply initially available.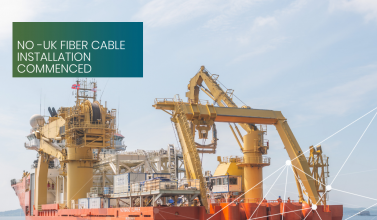 Installation of the 700-kilometer-long submarine NO-UK fiber cable started at Green...
Read More
What Our
Clients Say About Us
For the Volkswagen Group, economic factors and sustainability in the company are important aspects. The new data center in Norway satisfies in both respects. The operation is cost-effective and completely climate neutral.
Mario Müller
Head of IT Integration and Services, Volkswagen Group
At DNB we are very pleased that we chose Green Mountain as our data centre partner. The data centers' robustness and quality are unique and thus meeting our rigorous and critical data center requirements as Norway's largest bank. We have no hesitation in highly recommending their data centers to anyone requiring high quality and cost effective solutions.
Øyvind Trangerud
EVP of Technology and Supplier Management, DNB
We did a lot of research before we decided to move all our business critical hardware infrastructure to Green Mountain. It was extremely important for us to find a professional partner that could deliver best in class availability, scalability and performance. –And that is exactly what we have found in Green Mountain. Our own data center is history and we have never looked back since we moved to Green Mountain.»
Kenneth Grande
Chief Executive Officer, Aspit
Today IT is critical to the municipalities in delivering public services. For Stavanger it is important to ensure our citizens that data are handled securely and reliable. Our services rely on IT systems to always be available. Patient medication, school exams, economic transactions, wages, patient signal system, telephony, public information, door access systems and library systems are a few examples of IT-systems in the municipality. All public services rely on IT. Strong perimeter security, high operational competence and facilities with built in fault tolerance is required for the municipalities critical services. Stavanger is confident that Green Mountain has the right facilities and service for hosting our secure and reliable services.
Stein Ivar Rødland
IT Manager, Stavanger kommune
Tieto has partnered with Green Mountain to meet increased demand for local services and offer local, secure and high-quality data centre services to customers in Norway. For us, it is important to offer our existing and future customer the highest level of security for storage of sensitive data and information. Furthermore, we rely heavily on green IT and energy solutions – in the data centre in Stavanger, the infrastructure is cooled by cold water from the adjacent fjord.
Tore Wettre-Andreassen
Director, Technology Services & Modernization, Norway, Tieto
As we manage data on behalf of our customers, we are dependent on reliable, scalable and high performing data centres. Since we started using Green Mountain´s services, we have experienced a professional partner and high-quality deliveries from day one. We sleep good at night, knowing Our customer´s data is well taken care of, deep inside the Ryfylke mountains.
Poul Erik Jensen
Chief Operating Officer, Cegal
As a collection company with online customers from all over the world for our collection services and invoice system beebills.com, it is critical to our business that we have the highest level of security and stability for storage of sensitive customer data. In our struggle to find sustainable IT and energy solutions we are proud to have chosen Green Mountains renewable power and cooling system with cold water from the Norwegian fjords.
Marius Lund
Chief Executive Officer, Totalkapital
Connectivity
We continue to invest in direct high capacity connectivity to the UK and Europe. Our data centres are strategically located near the North Sea, Europe and the United States, making Green Mountain a strategic choice for any company requiring co-location of IT infrastructure. We are carrier-neutral and provide access to a wide range of local and international network operators, enabling us to efficiently connect our clients to the rest of the world. We also provide unlimited capacity and high-speed fiber to all our customers.