Green Mountain brought home two awards from the Data Centre World Awards 2022 in London. Howard Shutt from Green Mountain accepted the award for "Green Data Centre of the year" as well as for "Best Talent Developer". We are truly honored by this recognition as sustainability and competence development are among the core values of the company.

The ceremony took place at ExCeL, London in March 2022 to recognise and reward those across the data centre sector for innovative and leading achievements in various categories. The annual Data Centre World Awards focus on critical industry objectives. It therefore represents the highest standard of relevance and recognition. A panel of leading industry experts judge and decide the winners.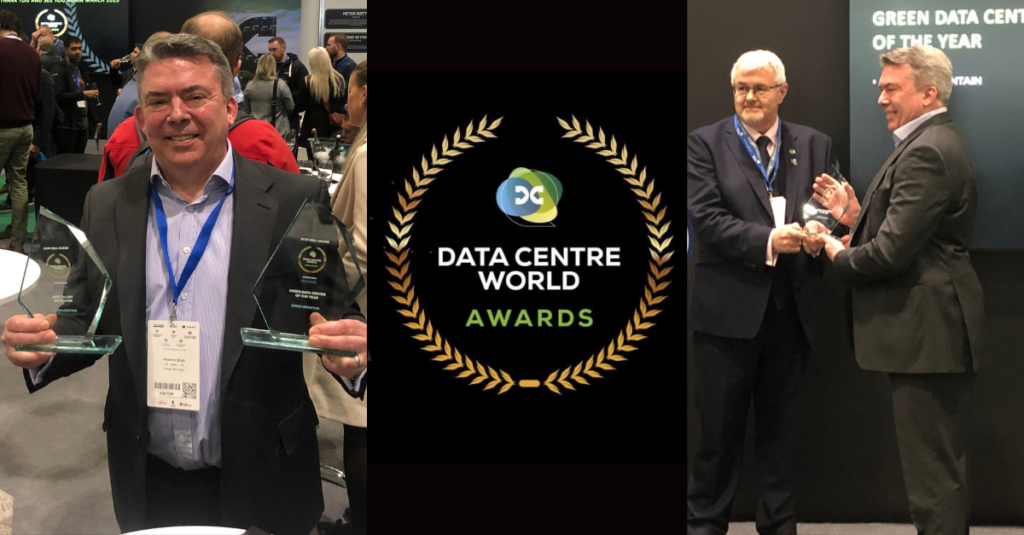 Read the descriptions of the categories we won:

Green Data Centre of the Year
A facility that demonstrates how it considers the embedded and consumed carbon in its design and operation to reduce emissions. While also demonstrating a life cycle approach of recycling, reuse and reduction leading to a zero carbon data centre.
Best Talent Developer
In the data centre industry, the need to continually develop and grow our resources to meet improving standards and performance remains high. Along with attracting new talent, if we are to meet the growing demands, the winner will need to demonstrate the development / training and retention plan.
 
See the full list of winners here.