Data Center Skills
To operate efficient state-of-the-art colocation data centers, the number one priority for Green Mountain is to have skilled, motivated, and enthusiastic employees who are up for the task. Whether it is the operations team, project managers, service delivery, sales, management or supporting functions – they all contribute to the same goal; "Setting the green standard" in the data center industry.
Challenges
Our business is changing rapidly, and new technology is introduced continuously. Globally, there is a debate on how to tackle a data center skill shortage or competence gap in the industry. Especially considering the growth rate many companies are experiencing. This is also a concern for Green Mountain. Our main challenge is therefore to make sure we:
find the right people to the right job
support and motivate employees
facilitate training and education to keep their skills and knowledge relevant
retain them in the company for a long time
develop young talent and data center skills
create a working culture for everyone to thrive and be healthy and satisfied
Recruitment & Attraction
To attract and recruit a well-suited new employee, we must know what qualifications and competence we need. Firstly, before any new recruitment process in Green Mountain, we specifically agree on competence requirements and key qualifications. However, we know that formal qualification does not constitute a candidate's total competence. Therefore, we also put emphasis on essential personal characteristics as well as talent and motivation to develop further. Moreover, our experience is that multidisciplinary backgrounds foster positive diversity. So, we tend to look for candidates with varied experiences and skills. In other words, we look for the best combination of qualifications, talent, and personality – without any form of age-, political- gender- or race discrimination.
Read interview with HR manager Irene Vikingstad who explains the recruitment process in more detail.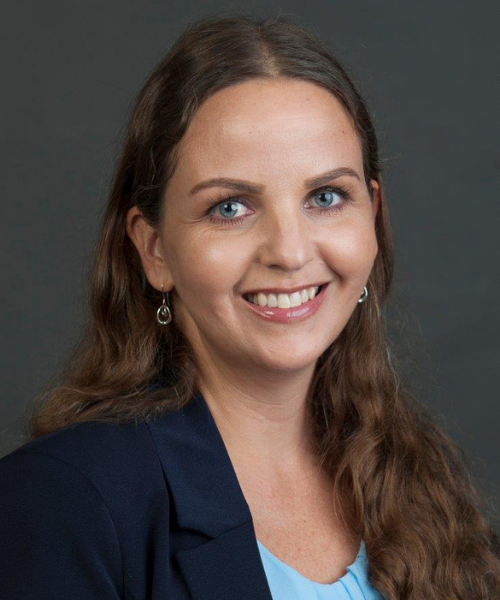 The perfect candidate should not only match competence requirements. In addition, the candidate should possess the characteristics that are especially important to that specific position. We use personality tests as a tool to better understand the candidates' personal characteristics. We do this to ensure that a candidate's personal preferences align with what we can offer and vice versa.
Talent & Competence Development Strategy
To develop talent and competence you must have a strategy. In 2020, Green Mountain updated this strategy by introducing a new competence development process. This tool is used to secure Green Mountain as a professional and performance-focused data center operator. The building blocks of this process consists of:
The Competence matrix
Identification of training needs
Competence documentation and review
Measures to close competence gap
Talent development
The process is used for every type of employee in Green Mountain. In addition, we have a special program for young talent. Furthermore, Green Mountain is an approved apprentice host company, which means that we take in new apprentices every year for a 2,5-year period. During this period, the school and Green Mountain cooperate to give the apprentice both theoretical knowledge and practical data center skills leading up to their exam. So far, all of our apprentices have been given regular employment in Green Mountain after their apprentice period.
The Green Academy
To make sure all employees get the opportunity and support to develop we have established "The Green Academy". This initiative incorporates all the different training- and education opportunities that Green Mountain supports. Most importantly, the main idea behind this initiative is that we are all on a "continuous learning journey". We take small steps every day and some giant leaps occasionally. The main contents of the Green Mountain Academy are listed below:
We would like to highlight a specific program that was implemented recently. The "Operation Training Program" for all new operation employees was started in the beginning of 2019. This program gives the new employee a comprehensive onboarding as well as an annual training plan. As a result, we see that this measure secures a solid introduction. Both to the team, the tasks and the company culture. It lays the foundation for further development.
We interviewed Bjarne Sørbø, DC Design & Operation Specialist, about this specific program. Read interview here.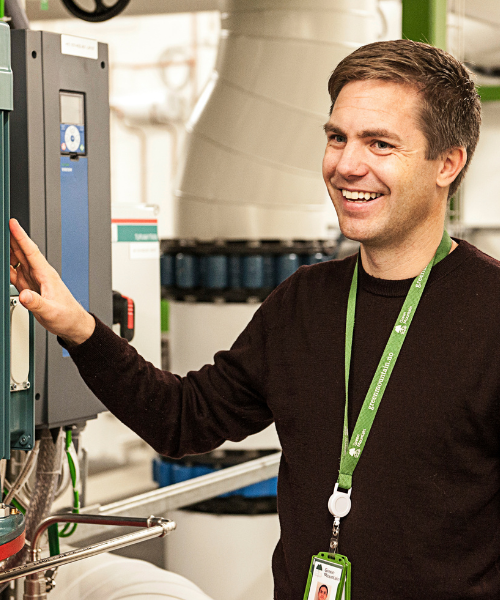 Our philosophy is that "every day is a learning day". An important goal is that the competence that this company entails should be accessible to all. In other words, that knowledge and experience should be shared in all directions. Not only from senior to junior. In fact, sometimes even our apprentices teach their senior colleagues new skills.
High Employee Satisfaction Score
To sum up, we see that our approach to competence development has created an environment for our employees to grow and thrive. Nevertheless, it is important to make sure these programs are working in the long run. Otherwise, they must be adjusted. We therefore measure and evaluate several key performance indicators within this area. The most important one being Employee Satisfaction. In the 2020 survey, the employees rated Green Mountain at 5.8 on a 6-point scale on overall satisfaction.
Stine Bakka, the newly-hired service management coordinator in Green Mountain, described her introduction phase like this: "Despite the Covid-19 situation and home office, the on-boarding in Green Mountain has been anything but lonely, monotonous, or boring. No two days are alike and there are plenty of new and exciting areas to get familiarized with. Moreover, my new colleagues are always helpful. They truly prioritize to answers my questions and teach me the new systems. Above all, it is nice to be a part of an inclusive culture in Green Mountain."
As part of Green Mountain's commitment to customer satisfaction we conduct surveys...
Interested in a data center career?
If you are interested in a data center career, we encourage you to check out available positions at our Careers page.
In addition, you can learn more about our employees here.