Flexible Colocation
Green Mountain's rapid deployment ensures mission-critical infrastructure is up and running in 90-120 days, faster than other data centres in Norway.
In all the mentioned colocation services below, power is invoiced by usage and certain basic services like security, preparation rooms, waste handling etc. are included. In addition, we offer a wide range of optional colocation services. For customers needing more space or have specific requirements, we recommend our Build-to-Suit services.
Description of services
Data Rooms
Power and service connection to a separate room. The client can set-up the room as they wish and install their cabinets. If required, Green Mountain can assist in planning the room set-up and installing equipment. This solution offers security and is suitable for customer requiring 20 racks or more. The smallest room size starts from 50m2.
Cages
Private colocation cages for clients requiring additional privacy and security, but within the shared colocation space. We provide turnkey services to build the cage, supply power & service connection. Cages are suitable for clients requiring 4 to 20 racks.
Rack by rack
The "Rack by Rack" colocation services are delivered from a common area in the data centre where a shared rack solution is established. The rack containment is shared between multiple clients on a rack-by-rack basis. The minimum unit for this solution is one (1) rack.
The following elements are included in rack-by-rack service:
Rack 42U x 120 (depth) x 60 (width) *
Power Distribution Unit (PDU) x 2 per rack
Floor space
Cable trays for network cabling
Blanking panels (for unused rack units positions)
Combination lock for rack
Power terminals installed at the busbar for connecting the PDU (tapoff unit)
Hot aisle containment
Complete installation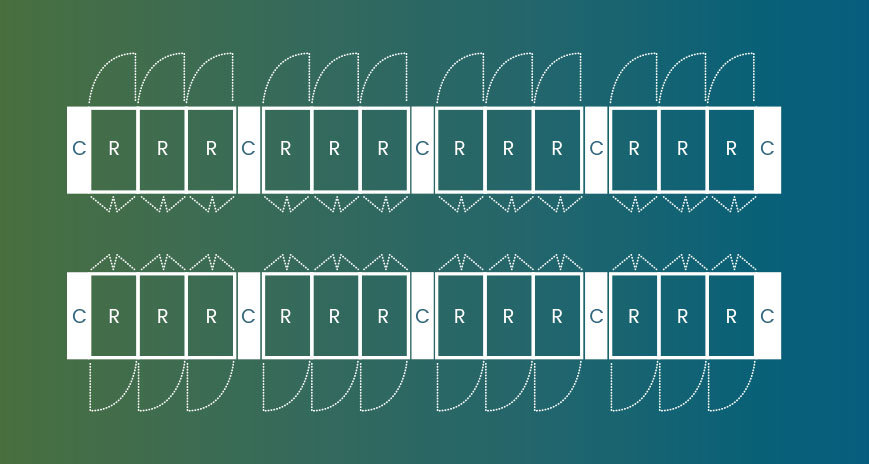 Want to know more?
Please get in touch to talk about our colocation services!