Green Mountain Customer Satisfaction 2021
The recipe for high customer satisfaction?
Green Mountain's annual customer satisfaction survey has been completed and we are proud to announce that our clients give us high scores. On a 6-point scale, we received a 5.6 score on overall satisfaction with partnership. This is in line with previous years, so it demonstrates that we are doing something right. But do we know exactly what? We had a talk with the team that perhaps deals the most with our clients. What are their thoughts on the results and how would they explain our recipe for success?
The service management team consists of four people and is led by Runar Espeland. When asked about this year's customer satisfaction survey results, they are not surprised but very happy to know that our clients still appreciate the partnership so highly.
Our discussion soon revealed that they believe the following factors contribute strongly to the high satisfaction score:
Solid support systems and procedures
A dedicated contact person for each client
A flat organizational structure and delegated authority
Transparency and pro-active communication
Professional pride
The Green Mountain company values
We asked the team members to reflect a bit on each of these topics:
Solid support systems and procedure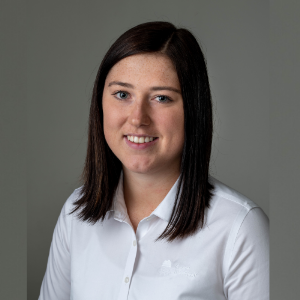 Rikke Dishington: From day 1, we have used ITSM systems to manage everything from customer cases to changes and incidents. The ITIL framework (Information Technology Infrastructure Library) has been the cornerstone of the daily work of everyone. We have developed processes, instructions, and systems as we have grown. Often, our own clients have contributed to this development. Moreover, it has been important for Green Mountain to verify our processes through different types of certifications. We are audited regularly, both internally, by clients, and by external auditing firms.
Green Mountain's Customer Portal, based on ServiceNow, is an important part of the day-to-day cooperation with our customers. This is the portal where customers log in to place orders, request help/assistance, or find relevant information in our knowledge base. It is a critical tool to obtain first-class customer service and quality management. No matter if you are a rack-by-rack client or a large international cloud provider.
Personally, I feel very reassured that we have these solid systems to support us. A part of my job is to develop this tool further and customer feedback is essential in this aspect.
The importance of a dedicated contact person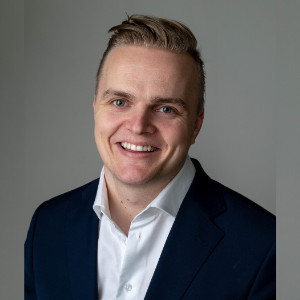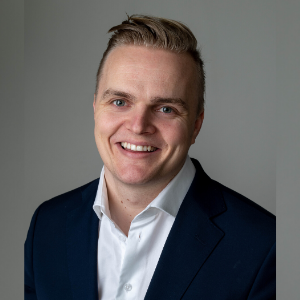 Øyvind Rugland: When we sign a new client, a member of the Service Management team becomes the main contact point for the client. He or she is responsible for the client relationship and communication flow. The 2021 customer satisfaction survey shows that 95% of the respondents know who their main contact is.
We want to avoid that the client has to contact different people for different types of requests. Regardless of whether the client has a question about HSEQ, risk, maintenance etc. they can pose their questions to us and we will involve the right people to assist. Of course, they can also request services directly from our operation technicians through our customer portal. Nevertheless, as the client contact point, I always have the overall picture. Having a primary contact also means that we foster a closer and more trusted relationship with the client. I have a regular dialogue with all my clients, and I feel responsible for our delivery to them. It is also my responsibility to document important information in our systems so that if I suddenly become unavailable one of my colleagues can take over.
Having a primary contact also means that we foster a closer and more trusted relationship with the client.
A flat organizational structure and delegated authority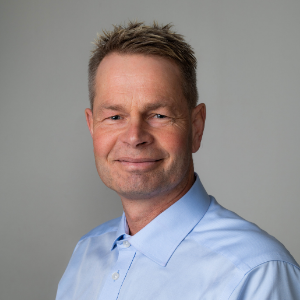 Runar Espeland: In Green Mountain, we operate with a flat organizational structure where authority is delegated. In other words, we trust our employees to solve challenges at the lowest organizational level. Usually, that is where you will find the needed competence and best solutions anyway. We also solve issues faster and better this way. Our field engineers and operation technicians have strong professional pride and are trusted by their supervisors. They know when they can make their own decisions and when to escalate problems to the next level. The customer satisfaction survey demonstrates that this approach is successful. The work of the field engineers receives a 5.7 score.
Transparency and pro-active communication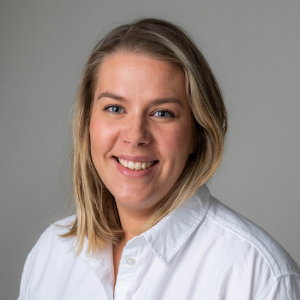 Stine Bakka: As my colleague mentioned, we are responsible for the communication flow with the customers. In this regard, there is one important principle to follow: Transparency. To build trust we must be open and honest. In practical terms, this means that we share all the data we have with our customers. Through monthly reports and the Green Peak dashboard, clients get a real-time view of the environment in their data room. It measures power usage efficiency (PUE), temperature, humidity, and more. In addition, the customer receives detailed historical data on power consumption, PUE, CO2 footprint, and so forth. Most importantly, we make sure that clients are notified of any circumstances that can affect our delivery. The service management team is present at the Operations meetings to be informed about changes, incidents, and maintenance. Relevant information from these meetings is passed on immediately to the customer. We believe it is better to inform too much too soon, rather than the opposite. The customer satisfaction survey scores received regarding reporting and follow-up support this.
Professional pride
Øyvind Rugland: Our clients are important. We have some of the largest domestic companies as well as large international corporations as our clients. Every single employee knows that we secure mission-critical services for these clients. If we fail, it has huge implications for businesses, society as well as individuals. We have delivered 100% uptime since the beginning and must continue to do so in the future. Knowing that your job is that important gives you professional pride and a strong sense of responsibility. Each and everyone in the company has a role to play in delivering on our customer promise.
Our field engineers and operation technicians have strong professional pride and are trusted by their supervisors
It is all about the company values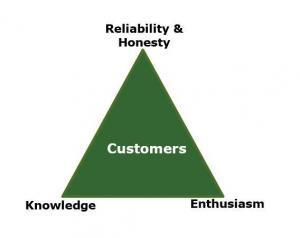 Runar Espeland: Finally, there is one element that embodies all the above-mentioned reasons – The Green Mountain Company Values. These are: Customer in focus, Knowledge, Reliability & Honesty, and Enthusiasm. We illustrate them in a triangle where the customer is in the middle and the other values represent one line each of the triangle.
So why do I think this is the most important reason why we have satisfied customers? The straightforward answer is that if you work and behave according to our company values, everything else falls into place. You will understand the importance of all our framework processes, it will guide your priorities and you will become a part of the Green Mountain culture. These values serve as a common foundation for all employees in the way we conduct our work on a daily basis. I know that we can do a better job of explaining these values to our customers. Nevertheless, the customer satisfaction survey shows that our clients recognize them in the way we work.
If you work and behave according to our company values, everything else falls into place.
Areas of Improvement?
When asked about improvement areas, the team has lots of ideas, despite the high scores received. "We want to use this survey not only to get a feedback on our current delivery but also the future needs of the customers." Espeland explains. In the survey they were asked, among other things, about reporting needs. "Based on the answers we have started a project to improve our reporting system further. In the future, we hope we can gather and present data from even more sources in one single portal." Rugland says. "We also need to do a better job of describing and explaining our full portfolio of services. Therefore, we are currently developing a new service catalog." Dishington adds.
Stine Bakka, who joined the team only a few months ago, is very confident they will manage to maintain customer satisfaction high. "When I started in Green Mountain, I was impressed with the way I was welcomed and the support I received during my onboarding period. I truly recognize the company values in the work of my colleagues, and it soon became a part of my mindset as well. Currently, the company is growing rapidly, and we welcome new colleagues every month. If we manage to preserve and include our new colleagues in our company culture, I am sure our customers will receive the same level of quality in the future as well."